Meet Blue & Maggie - Our May Pampered Pets of Month! While Blue is a fairly new addition to our A & B's family, Maggie is like an old friend we grew up with as she has been around for a long time!! She is holding her own with just a few health issues, but seems like Blue is keeping her young... Blue enjoys long walks trying to say HI to all his neighborhood friends so he whines quite a bit, while Maggie just keeps calm & carries on enjoying all the smells! They have never met a treat they didn't like & we are happy to oblige each visit!!
Meet Rex & Boo - Our April Pampered Pets of the Month! We have the privilege of visiting with these two characters several times a week & they are just a hoot! Don't let Rex's size sway you - even though he is super sweet, he is just as stubborn. He wants to go where HE wants to go for his walk, but for safety reasons we are limited to a smaller area. Even though this has been the way of his walk for years, we can't fault him for trying to get to the fast cars so he can chase them! Boo on the other hand is super sweet without a stubborn bone in her, but we haven't tried taking her for a walk :-) They really just make us smile!!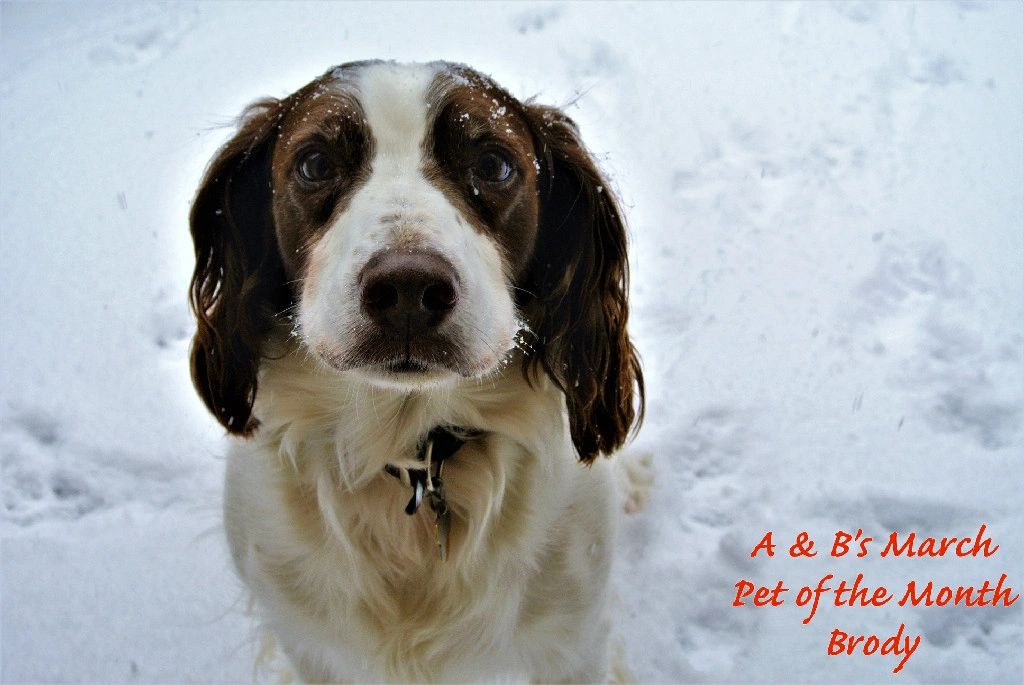 Meet Brody - Our March Pampered Pet of the Month! Brody sure enjoys a good walk, but there are some conditions... He must pick out a favorite stuffie toy to bring along whilst we walk, he has to chose the path, and when he is done walking, we are done walking! Brody is such a sweet, sweet boy & we really enjoy our visits!
Meet Spunky, Snickers & Roxy – Our January Pampered Pets of the Month!
All of these cuties were rescued & loved unconditionally.
Even though Spunky passed away last year, he lived a good long life & simply deserves this recognition for being such a cool cat!
He got to travel with his parents, 'help' with gardening, & enjoyed lots of snuggle time.
Snickers is still going strong at age 10 & loves to have his belly massaged with demands to start from his chin down to his belly, pushing your hand with his paws. He has a pretty good vocabulary regarding his desires & just loves to knock things off the nightstand to make noise to get fed sooner! He was Spunky's sidekick & misses his friend.
Roxy is the youngster at age 9 who loves to run & chase deer. Her nickname is 'Zubie' for exuberant!
She was teased by the cats when she was younger but Roxy was allowed to groom Spunky even though he was clearly in charge.
They all got along so well & glad we get to visit this great group of rescues!
Meet Scout - Our November Pampered Pet of the Month! Scout is such a hoot! She is funny, sassy, free-spirited & so full of life along with being adorably cute! But don't let that fool you - she can be fierce if she sees another dog, cat, person, squirrel or even turtle when we walk around the lake! She is a one sitter kinda gal too as she has only let Melissa be her friend, but we are working on that (unsuccessfully so far!) But we all love Scout just the same & Melissa really enjoys spending quality time with her furry friend!
Meet Tucker, Zoey, Pita & Simon - Our October Pampered Pets of the Month! These 4 kitties all have such unique personalities it's a wonder they can all live under the same roof! Sometimes it's as simple as boys against the girls (they can be such bullies sometimes) but then the girls can be so sassy & strong - willed themselves. We have such a good time interacting with them all - sometimes they just want the love but then other times it's all about the play (or the food!!) No matter their mood, we just adore them all!!!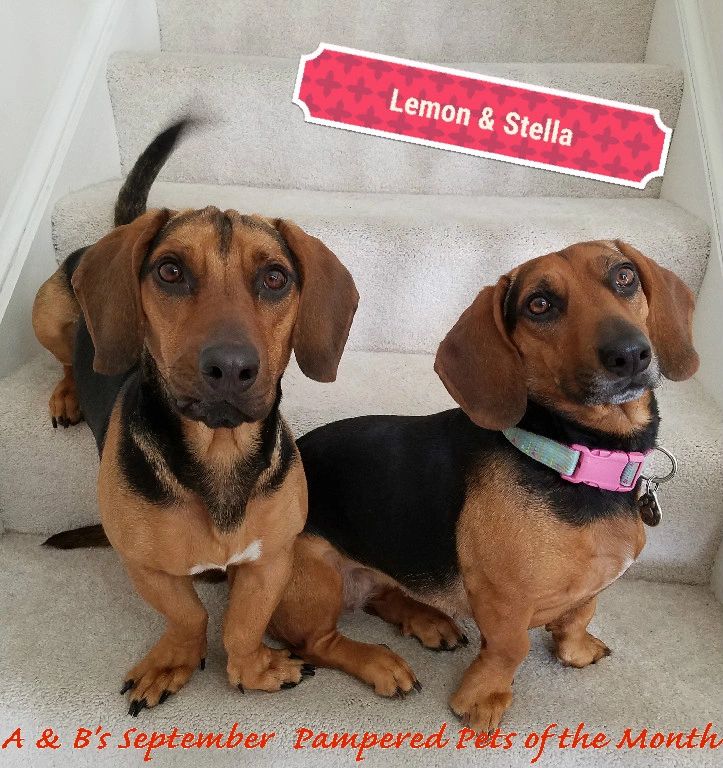 Meet Lemon & Stella - Our September Pampered Pets of the Month! This Mother & Son pair are just too cute! Momma Stella gets a little annoyed with Lemon's 'puppy antics' sometimes but she tolerates his silliness in stride! Lemon's idea of a good time is rolling rolling rolling in the grass that is until Stella is ready to go smell another spot. They enjoy love, pets & TREATS!!
Meet Rupert - Our July Pampered Pet of the Month! Rupert has been a favorite with all the sitters for many, many years! While he may be getting on in years, he still has the looks & personality of a kitten. He cannot help himself if there is a feather wand flying around, purrs non-stop when being brushed & enjoys his belly rubs! We are always very happy when his family leaves him in our care!!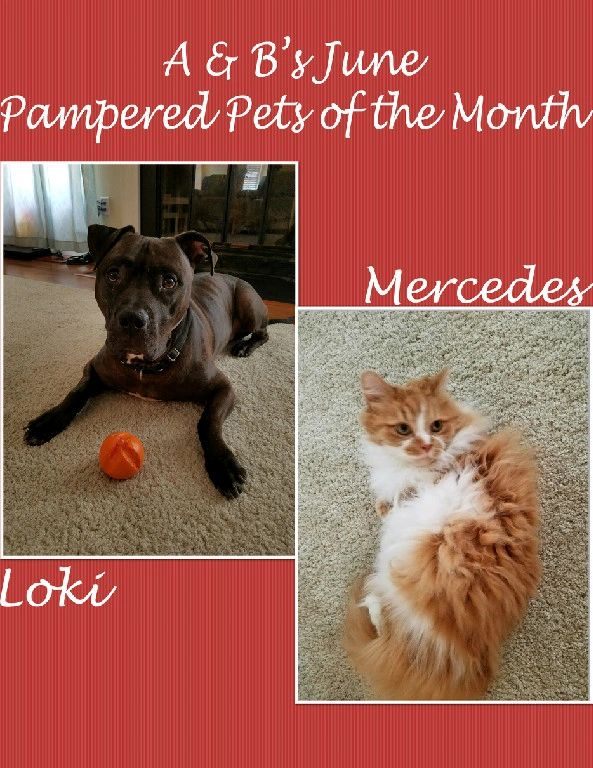 Meet Loki and Mercedes - Our June Pampered Pets of the Month! What a pair of fun love bugs! Mercedes is all about the love & pets but Loki tends to get jealous so we have to make sure both get their equal share :-) Loki is one of the smartest dogs we know, but he loses all composure when it comes to his BALL! He demands both a long walk wherever HE wants to go & ball play in the basement. We have so much fun playing with him we tend to lose track of time & he never tires out! Then it's those sad eyes on us when we have to leave...
Meet Billy & Kaley - Our May Pampered Pets of the Month! They get are quite the cat & dog duo as they get along so well! They keep each other company until their favorite pet sitters arrive & then Billy gets his most coveted thing in the world - wet food! While Kaley gets to explore the neighborhood & occasionally see some of her friends! Belly rubs & treats & love abound!!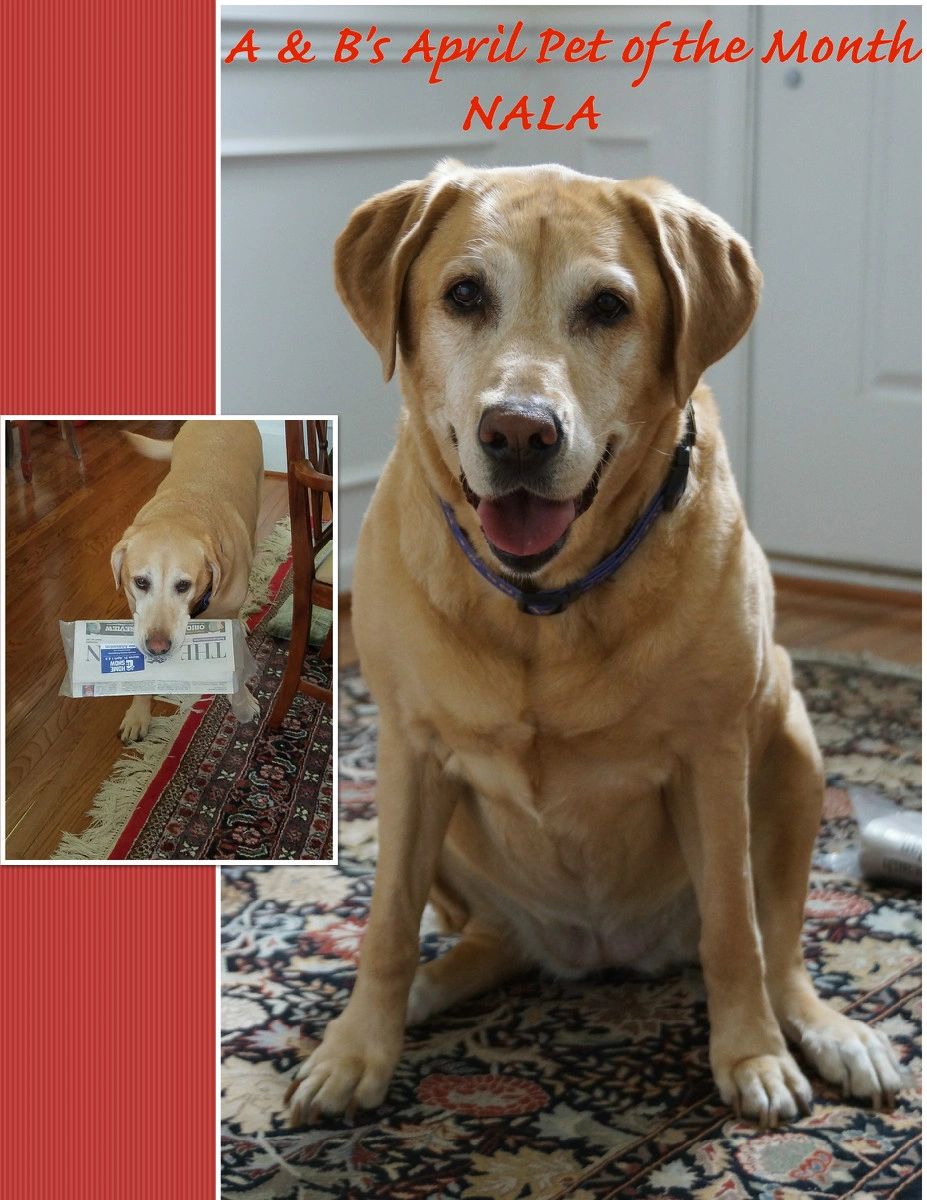 Meet Nala - Our April Pampered Pet of the Month! Nala loves to go for her walks & will pull us where she wants to go & we happily follow after her :-) Sometimes she greets us at the door with the days newspaper but hopefully she greets her owners with a pair of slippers or an 'adult beverage' when they get home from a long day at work! She is also a huge sports fan & will be cheering on the Washington Capitals as they go for Lord Stanley's Cup!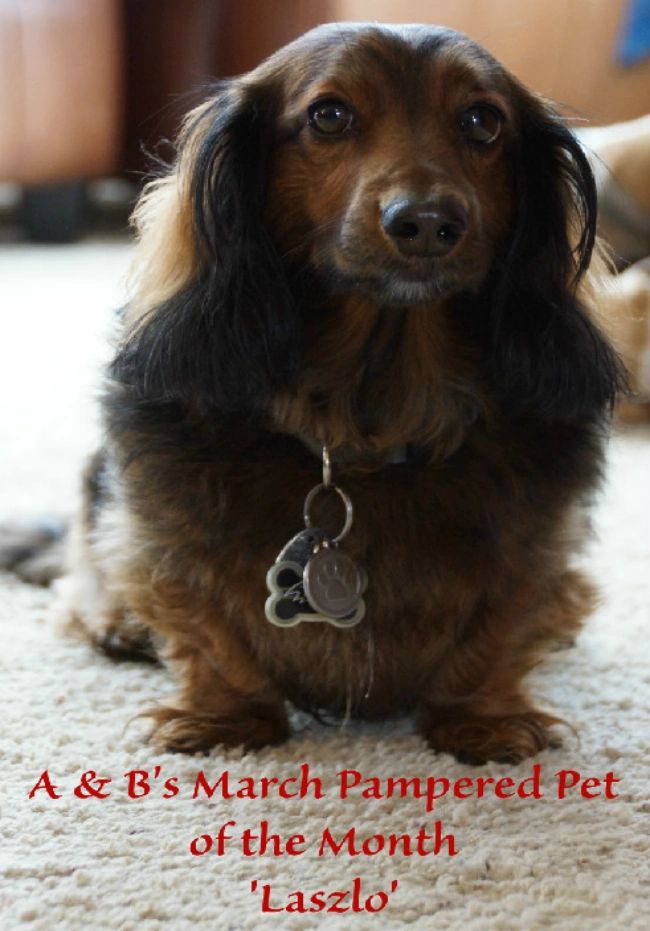 Meet Laszlo - Our March Pampered Pet of the Month! He is always so happy to see us but he'd much rather have belly rubs than go for a walk, which we give right away of course! But if it's raining outside forget it - this boy does not like getting wet!!! (we have our ways of getting him out though ;-) Once this little cutie is out he thoroughly enjoys all the smells of the neighborhood & makes it all 'his own' if you know what we mean!! We obviously love this fella so much!
Meet Dixie & Kasey - Our February Pampered Pets of the Month! They are such sweet & adorable pups & we are so lucky that we get to see them weekly! Dixie is the more independent of the two while Kasey is quite happy just getting lots of love (& treats!!) But they both like to eat things that they should not, which gets their tummies into trouble :-( Dixie recently battled E.coli & won so we are happy to report that she is doing great now :-)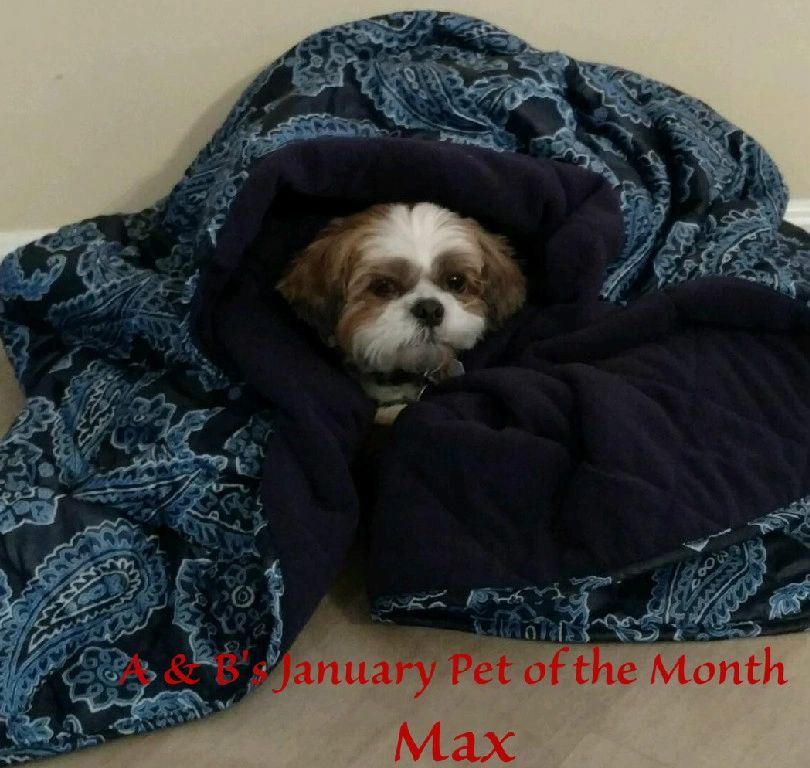 Meet Honey, our December Pampered Pet of the Month - A 20+ year old Jack Russell Terrier who is still going stong! She loves to get outside to run around and do her "circles." (We really can't believe she is over 20 years old!) She enjoys snuggles, lots of treats and long naps in her bed - what a sweetie!